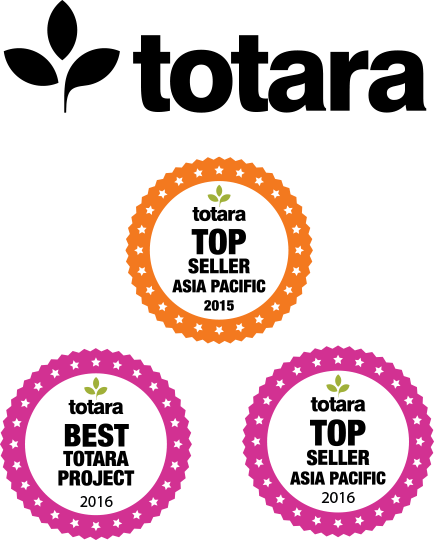 Androgogic is the #1 Totara partner in Asia Pacific. We have helped organisations of all sizes with Totara solutions that meet their specific needs. Our experienced team of educators, designers, developers and systems specialists can assist you every step of the way.
Totara Learn is the leading open source, enterprise level Learning Management Systems (LMS) and is transforming organisational learning for over 8.5 million people worldwide. Its rich set of features can be tailored to meet your needs, providing a highly flexible and cost effective solution.
Totara LEARN and Androgogic
Flexible and Feature Rich Open Source
Totara has an extensive feature set that competes with proprietary learning management systems, such as Saba, Cornerstone and Success Factors, and provides the best value for many organisations.
Direct and encourage learning
Totara provides management with sophisticated tools for corporate learning and talent management. Take full advantage of Totara's comprehensive management features with Androgogic's expertise and packaged frameworks for Onboarding and Performance Management for rapid deployment and streamlined implementation.
Empower your organisation
Course developers have complete control in designing and developing engaging learning experiences for multiple devices. Managers have access to off-the-shelf, customisable resources and access to rich reporting. The organisation and can brand and repurpose content for different situations. Integration with Totara Social provides a complete platform for formal and informal organisational and personal learning.
Androgogic - your Educational Technology expert
As a specialist Educational Technology infrastructure & services company, Androgogic is often the virtual CTO for many clients or an extension of IT capability for other organisations. Androgogic offers a complete service for implementing, hosting and supporting Totara Learn including integration with enterprise applications in HR, finance and customer relationship management.
Totara LMS provides us within our courseware and across the CMS unprecedented ability to be agile and cost effective with respect to modifications in content, and changes in sponsors and branding of our key program areas."
Coach Development Manager, Tennis Australia